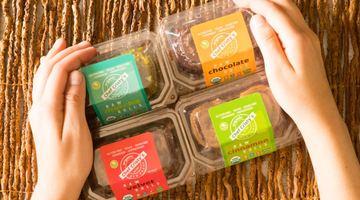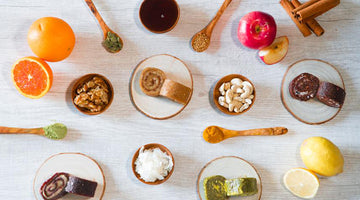 Meet Chef Cristy!
"I believe there is a connection between eating healthy and the prevention & cure of many physical ailments. That is why I created Chef Cristy's PureRolls™"
Cristina is a Living Light Culinary Arts Institute graduate, with additional training at the Ann Wigmore Natural Health Institute in Puerto Rico and the Living Foods Institute in Atlanta, Georgia. Her expertise on the importance of pure food has been demonstrated through published articles and presentations, showcasing the benefits of natural food diets and lifestyles.
As a Certified Bio-magnetism Therapist and Certified Reiki Master under Frank Arjava Petter, Cristina has served as Executive Chef for Miami, Florida restaurants. Her extensive research into natural food diets and lifestyles led to a passion for promoting the important role of diet in healthy living and illness prevention.
Cristina's mission is to inspire the public with her message that healthy dining, including desserts, is achievable without sacrificing nutrition, taste, or vitality, ultimately promoting longevity and positive well-being.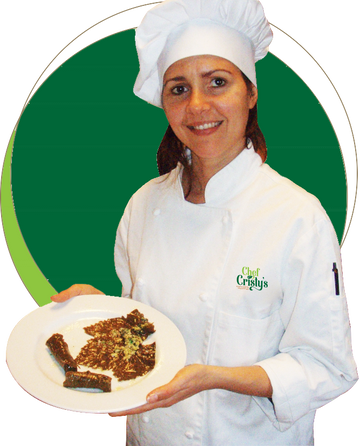 Raw Diet, Strong Body
NATURAL TREATS

A zero sugar alternative, no sodium, no high fructose corn syrup & no eggs!

ONE FOR ALL

Paleo snacks that are vegan, GF, kosher, grain free, sodium free, AND cholesterol free!

TRULY SIMPLE INGREDIENTS

Made with Raw & Organic Ingredients that you can actually read!
Transforming a Tragic Accident into a Blessing:
How One Entrepreneur Launched a Business from Adversity.
Growing up in Colombia, my life was simple and uneventful until a tragic car accident changed everything. At 16 years old, I was invited on a trip to another city. Despite my mother's reservations, I was allowed to go on the condition that my older sister would accompany me.
As we hurried to make up time lost to rain, the driver lost control, and we crashed into a gate post. I lost consciousness and woke up to find myself with severe facial lacerations, a damaged cornea, and the loss of vision in my left eye. For years, I struggled emotionally and physically with my scars, the double vision, and the need for constant eye lubrication.
But I refused to let the accident defeat me. I became determined to research natural scar healing methods and the body's ability to heal through a healthy diet. This led me to become a vegetarian, and as I concentrated on the good vision in my right eye, I learned to read again. I made progress in healing my scars, which eventually faded, and even drove a car for the first time.
Although my physical health improved, I struggled to find emotional peace. It was not until I met my future husband, who saw past my scars, that I found love and the desire to start a family. However, my body was not ready, and I suffered a miscarriage. Devastated but determined, I researched ways to have a full-term pregnancy and turned to a pure food vegan diet. Through fasting, enemas, and colonics, I detoxed my body and found a new passion for eating natural foods in their natural state.
Finally, I became pregnant again and gave birth to a healthy son. Through my experiences, I learned the importance of a healthy diet in preventing and curing physical ailments. I am living proof that with perseverance and determination, physical challenges can be overcome.